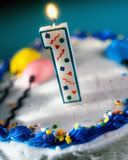 So...I forgot that yesterday was the one year anniversary of this blog.
I've come a long way, baby.
And yesterday was also the lovely
Bess's
birthday. I won't share her age, but she is below 30, and that's all that matters.
(She also works at Hallmark. Yes, I am blatantly buttering her up. I have no shame.)
So, happy late bloggyversary to me, happy late birthday to Bess.
Let's go drink.